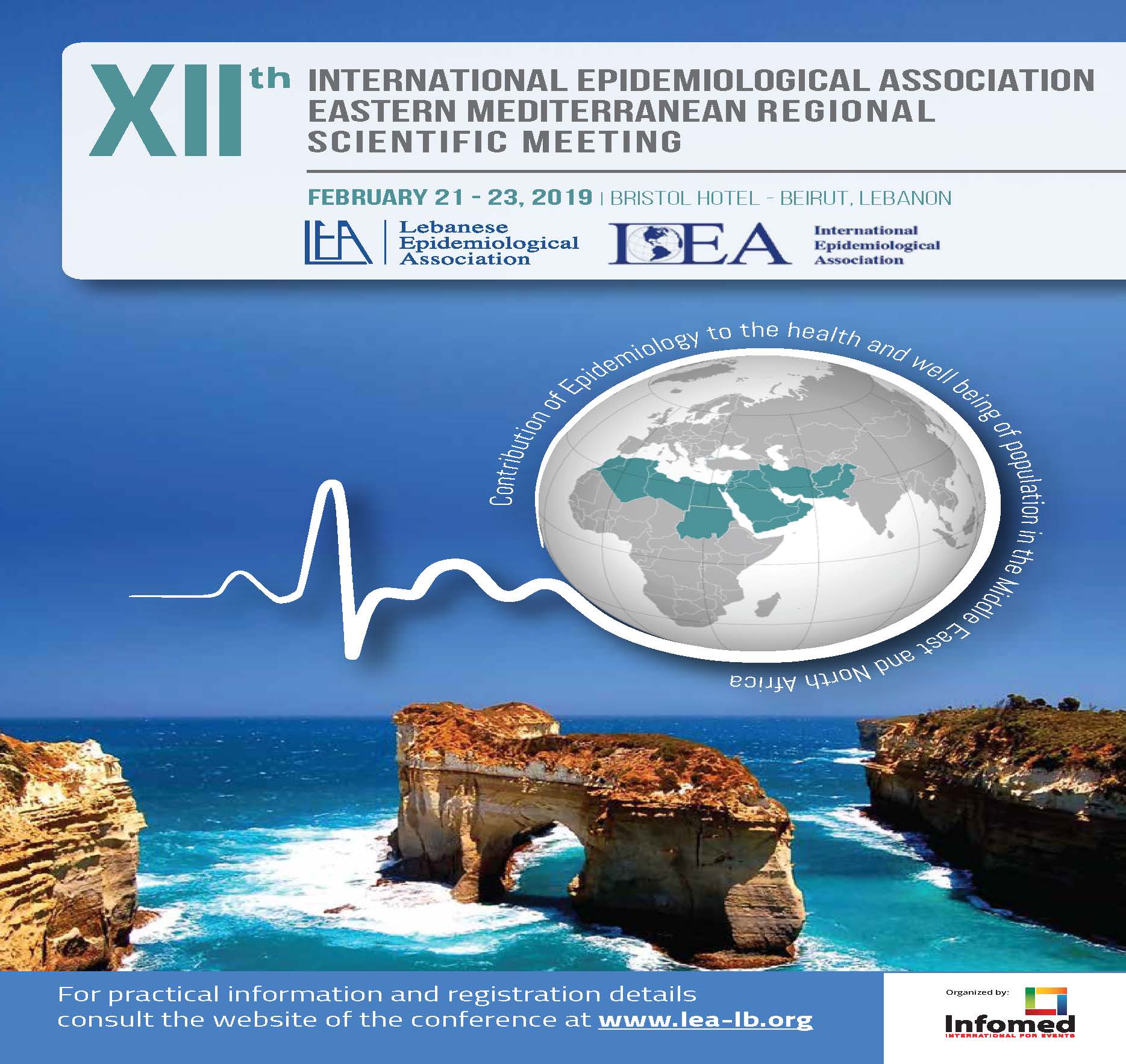 CONTRIBUTION OF EPIDEMIOLOGY TO THE HEALTH AND WELL-BEING OF POPULATIONS IN THE MIDDLE-EAST AND NORTH AFRICA
February 21-23, 2019, Bristol Hotel, Beirut, Lebanon
Recent political changes in the Middle-East and North Africa (MENA) region have affected the social and economic development of whole nations and are threatening to wipe out most, if not all progress realized during the final quarter of the 20th century. Despite these unfavorable conditions, the time has come to meet again as epidemiology practitioners in the Eastern Mediterranean Region (EMR). Ten regional meetings have been held so far in the EMR in the last 40 years. In association with the Lebanese Epidemiological Association (LEA), the International Epidemiological Association (IEA) invites you to the 11th EM regional meeting, planned to be held in Beirut in February 2019.
Public health professionals, clinicians, academicians, health field workers with national and international NGOs are all concerned stakeholders whose support, presence and active participation will make the 2019 EMR meeting a major success. The overall theme of the meeting encourages participants to consider classical and emerging contributions of epidemiology to the health and well-being of populations in the region. We hope that this event will re-create a momentum towards regular meetings in the EMR.
In association with the LEA, IEA invites you to Beirut, Lebanon, with the hope that this venue will be easily accessible to participants from all the countries in our region. We look forward to a rich scientific event and a good opportunity to re-unite with friends and colleagues from the area.
IEA-EM Regional Councilor
Salim M. Adib, MD, DrPH